The man who turned the Biogenesis clinic from a quiet investigation in Miami into
a national scandal
says there are at least a dozen more athletes whose names haven't been exposed and that they come from across the sports world.
Porter Fischer, the former Biogenesis of Miami clinic employee who turned boxes of documents over to the Miami New Times last year, declined to name the athletes. But in his first television interview, Fischer told "Outside the Lines" that numerous sports had at least one athlete who received performance-enhancing drugs from
clinic founder Tony Bosch
.
[+] Enlarge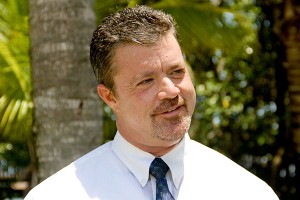 Nicole Noren/ESPNPorter Fischer is the man who brought the Biogenesis scandal public, by providing documents to a Miami newspaper that named MLB players as PED clients.
"This isn't a 2013 thing or a 2012 thing; some of these people have been on the books since 2009," Fischer said.
Fischer said he and associates have identified athletes from the NBA, NCAA, professional boxing, tennis and MMA, in addition to other professional baseball players who have not yet been identified. As far as he knows, Fischer said, Bosch had no clients from the NFL or NHL.
Is this rat doing this for money?
op: