I tried doing this same thread last year, and I wound up having a tremendously fun time. The picks started strong and finished with a small loss after I posted too many marginal things in August.
I'm going to start by posting some pictures that I didn't get around to posting last yea
Here is the back story. Last July, I visited Montgomery Pass, the site of an abandoned truck stop/casino. I last visited the place about five years ago. Here's a good article for anyone interested :
https://strayngerranger.com/montgomery-pasts/
I took several pictures of the backside of the building here :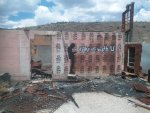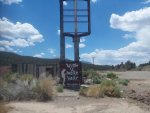 I later looked up the artist Thrashbird, who signed the above piece (as well as one on the motel door from the article). I looked up some of my old trip photos from when I visited Goldfield (the town with the weird cars, in case anyone remembers). I was surprised to find this :
I only took a picture of it because I thought it was a neat looking old gas station, but the silhouette is another Thrashbird piece.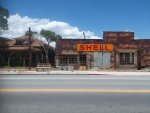 After that, I found several more pieces of his, all of them in very random places.
Last edited by a moderator: