Born Gambler
Staff member
He's been dynamite in all five starts this season, including a no-hit performance against the Cleveland Indians on April 14.
Rodon is noticeably slimmer this season.
I assume he will attribute his amazing form reversal to a rigorous offseason training regimen.
Given baseball's sordid past with performance-enhancing drugs, I'd like to peek inside Rodon's medicine cabinet.
Call me a respectful skeptic.
And a snoop, if you must.
BEFORE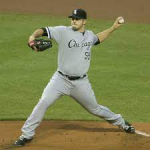 AFTER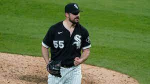 Last edited: